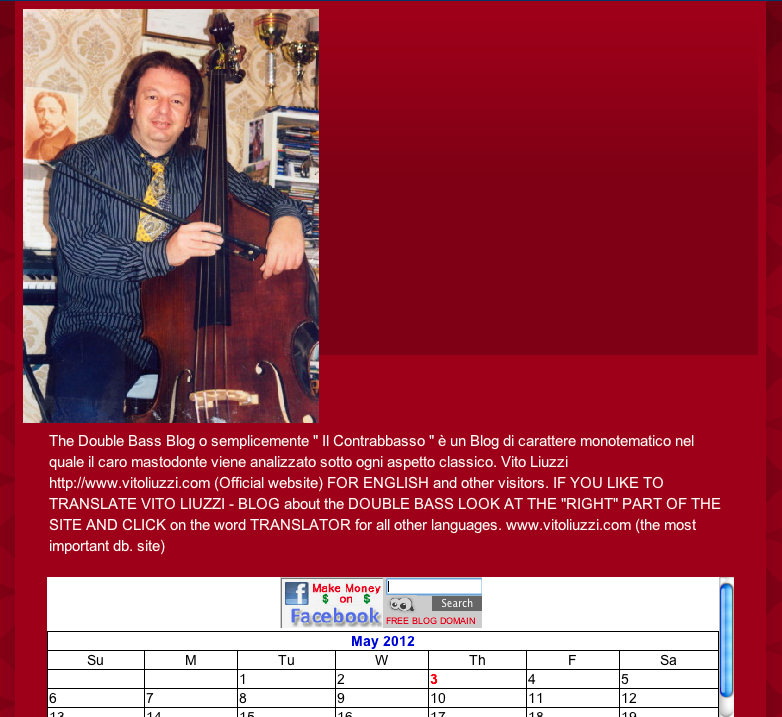 Mag

03
Tags
Related Posts
Share This
http://liuzzivito.blogspot.it e http://www.vitoliuzzi.com
"Il violinista" by ANTONIO BONACCHI (www.musicherie.it) has been written for "violin", but it's very and very useful also for other bows. Read the Index and you will understand why!! A lot of very interesting photos and much other. High Reccomended!
Chi non conosce il mitico ANTONIO BONACCHI di www.musicherie.com? Ebbene, da qualche giorno è uscito un suo libro per le Edizioni Curci che definire "atipico" è poco.
Basta andare a leggere l'Indice del libro collegandosi al Link di cui sopra per poter comprendere quanti temi siano stati affrontati e che alla fine non riguardano solo i violinisti ma tutti coloro che studiano gli "archi", contrabbasso compreso! Credo che la genialità nello scrivere questo magnifico e attraente libro stia proprio in questo: direttamente è indicato per i violinisti ma indirettamente anche violisti, violoncellisti e contrabbassisti possono ritrovare pagine e soprattutto eccellenti fotografie che sono un elemento comune per tutti gli archi. Ogni singolo paragrafo è stato analizzato con grande attenzione e sono certo che questo libro potrà fare bella mostra nella nostra biblioteca ed esserci utile per ricerche a tutto campo. Lo consiglio a tutti i contrabbassiti e non solo ai violinisti. Inoltre è scritto in maniera molto scorrevole e la sua lettura, oltre che fonte di variegate informazioni, potrà meglio farci comprendere alcuni aspetti anche "ludici" ai quali non avevamo mai pensato.
A presto ed un "in bocca al lupo" ad Antonio.
———-
Ringrazio Vito (il M¬į Liuzzi) per l'osservazione, di fatti l'arco in copertina √® da contrabbasso… chiss√† perch√©!!